Our Terms of Service agreement outlines the rules and guidelines that govern your interaction with our platform, ensuring a fair and secure experience for all users. It covers key aspects such as user responsibilities, content usage, privacy protection, and dispute resolution mechanisms. By agreeing to these terms, you join a community dedicated to responsible and respectful online engagement, fostering a positive and trusted environment.
Last updated September 01, 2021
Terms of Service Agreement Terms
These Terms of Service (the "Agreement") are an agreement between Durnwood, Inc ("Durnwood" or "us" or "our") and you ("User" or "you" or "your"). This Agreement sets forth the general terms and conditions of your use of the products and services made available by Durnwood and of the Durnwood.com website (collectively, the "Services"). By using the Services, you agree to be bound by this Agreement. If you do not agree to abide by the terms of this Agreement, you are not authorized to use or access the Services.
We do not and cannot control the content, quality or accuracy of information available through our system or over the Internet in general. However, as with any user-oriented service, our service has certain policies and rules that will be enforced for your benefit and all other Internet users throughout the world.
Please read this document carefully before continuing to use an account with us. This Agreement, including the Terms of Use, our Privacy Policy and any other terms, conditions and policies published on our site from time to time constitute the entire agreement between you and Durnwood. By using our services, you agree to be bound by this Agreement. If you do not agree to this Agreement, you should immediately end use of our services and software and notify our customer service department so that we may close your account. We may modify these Terms at anytime, and such modifications shall be effective immediately on posting of the modified Terms to this site. Review the site periodically for any updates to these Terms. Your continued access and use of the site shall be deemed your conclusive acceptance of any modifications to these Terms.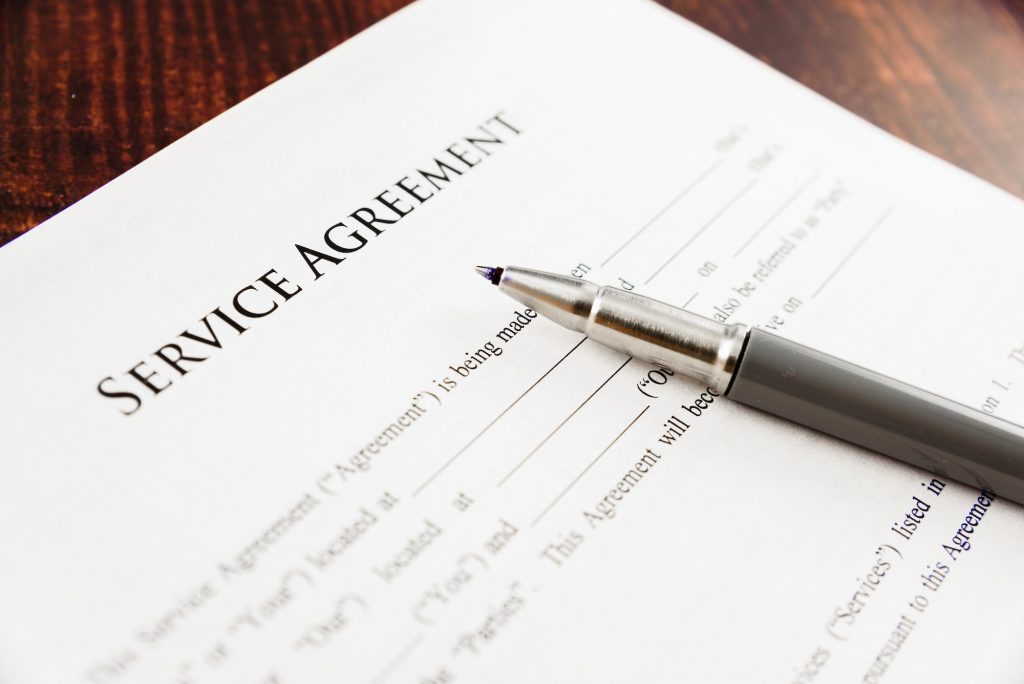 YOU AGREE THAT BY USING THIS SERVICE YOU REPRESENT THAT YOU ARE AT LEAST EIGHTEEN YEARS OLD AND THAT YOU ARE LEGALLY ABLE TO ENTER INTO THIS AGREEMENT.
You agree to provide us with accurate and complete billing information including your legal name, address, and telephone number. All changes to this information must be reported to us within 30 days of the change. By accepting this Agreement, you agree that you are responsible for all charges posted to your account until either of us terminates the account. Durnwood reserves the right at its sole discretion to terminate your service or terminate this Agreement upon your breach of this Agreement. Your breach includes refusal or failure to pay for services provided, indication of credit problems including delinquent payments or rejection of credit card charges, or performing activities deemed harmful to Durnwood.
You agree to use our services for lawful purposes in compliance with all applicable laws. Transmission of any data, information or material in violation of any federal, state, or international law (including, but not limited to, material protected by copyright or trade secrets, and information that is confidential as a matter of law) is strictly prohibited. You may not, under any circumstances, use our services in an unlawful manner, including: (i) posting or transmitting any unlawful, threatening, abusive, libelous, defamatory, obscene, or pornographic information of any kind, including civil liability; (ii) intercepting or attempting to intercept e-mail; or (iii) uploading files that contain software or other material protected by copyright laws unless you own or control the rights of the material. You will not download, import, export or re-export any data, information or material except in full compliance with all applicable international and United States laws and regulations, including all United States export laws and regulations. Electronic mail and other transmissions passing across the Internet and through use of our service is not confidential. Therefore, we do not guarantee the protection or privacy of any information of any subscriber. Our accounts are provided for use in conformance with these Terms. We reserve the right to investigate suspected violations of the Terms. If we become aware of possible violations, we may initiate an investigation. This may include gathering information from you and the complaining party, if any, and examining material on our servers. We will not disclose such information unless required to do so pursuant to a court order, subpoena, or similar legal request or otherwise on the advise of counsel. During an investigation, we may suspend the account or accounts involved and/or remove the material involved from our servers. If we believe that a violation of these Terms has occurred, we may take responsive action at our sole discretion. Such action may include, but is not limited to, temporary or permanent removal of material from our servers, cancellation of news group posts, warnings, and the suspension or termination of the account or accounts responsible. At our sole discretion, we will determine what action must be taken in response to a violation on a case-by-case basis. Violation of these Terms may also subject you to criminal or civil liability.
Except as noted, material in the public domain (e.g., images, text, and programs) may be downloaded or uploaded using our services. You may also re-distribute material in the public domain; however, you assume all risks determining whether material is in the public domain. You are prohibited from storing, distributing or transmitting any unlawful material through our services. Examples of unlawful material include, but are not limited to, direct threats of physical harm, child pornography, and copyrighted, trademarked and other proprietary material used without proper authorization. You may not post, upload or otherwise distribute copyrighted material on our servers without the consent of the copyright holder. Storage, distribution, or transmission of unlawful materials could subject you to criminal as well as civil liability, in addition to the actions outlined above. You may not store or distribute certain types of material on our servers. Examples of prohibited material include, but are not limited to, programs containing viruses or trojan horses and tools to compromise the security of other sites. Additionally, we reserve the right to enforce, at our sole discretion, what we consider as community standards in regard to your web site content, or access to content on your web site. This includes, but is not limited to, text, images, sounds, movies, and embedded functions.
Our Basic Service accounts are for individual use only. You may not share passwords or accounts with other people for the purpose of defrauding Durnwood. We may provide an initial password to you. You have the ability to, and are encouraged to change your password on a regular basis and encourage the use of strong pass-phrases on our systems. We may monitor the security of your passwords at any time. You may be directed to change the password to one that complies with our Terms. Continued failure to maintain password security may be grounds for account termination. We offer as a free service to our clients the ability to utilize multi-factor authentication when accessing our secure customer areas; you are enouraged to enroll in this free service.
You are prohibited from utilizing our services to compromise our security or to tamper with our system resources or accounts on any of our computers, routers, terminal servers, modems, or other equipment at our site or any other. Use or distribution of tools designed for compromising security is prohibited. Examples of the tools include, but are not limited to, password guessing programs, cracking tools, or network probing tools. Any attempt to access our corporate assets is strictly prohibited. In order to assist in resolving security incidents, we reserve the right to release your name to other system administrators. We will also fully cooperate with law enforcement officials in investigating suspected violations.
We will allocate system resources to provide the best service possible. As part of resource allocation, we may limit, restrict or prioritize access to system resources, including CPU time, memory, disk space, session length, and the number of sessions. Additionally, we may institute services and fees for those who are interested in accessing system resources above and beyond acceptable usage. System abuse is defined as any use of our resources that disrupts the normal use of system or Internet services for others. Examples of abuse include, but are not limited to, attempting to disrupt the sessions of other Internet users, consuming excessive amounts of time, memory, disk space, or bandwidth or otherwise adversely affecting the performance of our servers or networks. We may log instances of abuse of system resources, including those outlined above, and take action as appropriate.
Acceptable use is defined as the normal activities associated with the use of the Internet, including use of our systems and network facilities for accessing the www, irc, usenet news, e-mail, and other Internet features. Depending on the account type, this may include a moderate amount of file storage on our servers for your own web page and file access area (ftp).
Activities specifically prohibited by our administration include, but are not limited to, the following:
Topsites

Websites about or related to Cannabis or CBD

IRC Scripts, IRC Bots, or IRCD (irc servers)

Proxy Scripts / Anonymizers

Image Hosting Sites (Similar in nature to Flikr or Photobucket)

AutoSurf/PTC/PTS/PPC sites

IP Scanners; Bruteforce Programs/Scripts/Applications

Mass emailing (spamming); spam scripts

Banner-Ad Services

File Dump or Mirroring Sites

Commercial Audo Streaming; live streaming sporting events

Escrow/Bank Debentures

High-Yield Interest Programs (HYIP) or Related Sites

Investment Sites (FOREX, E-Gold Exchange, Second Life/Linden Exchange, Ponzi, MLM/Pyramid Schemes)

Illegal sale of controlled substances without license and/or permit provided

Prime Banks Programs

Lottery and/or gambling sites

Game Servers (MUDs/RPGs/PBBGs)

Websites devoted to hacks/piracy/cracks/programs/warez; or provide links to this content

Websites that promote illegal activity

Mailer Pro

Push button mail scripts
Tell a friend scripts
Anonymous or Bulk SMS Gateways
Bitcoin Miners
Sites offering PayDay Loans; or content dedidacated to or promoting PayDay Loans
Hacking, phishing, spamming, scamming, identity theft, fraud, forgery, deception, virus or malware distribution, network attacks, and interference with any others use of the services.

The unauthorized access, monitoring, collection, or use of data, systems or networks.

Transmitting, distributing or storing illegal or fraudulent information or material or information or material that will infringe or otherwise violate any privacy, intellectual property, publicity or other personal rights including, any copyright, patent, trademark, trade secret or other proprietary right.

Engaging in offensive activities such as harassment or transmitting or distributing content that is inappropriate, obscene, defamatory, threatening, abusive, that advocates violence, or that violates a law, regulation, or public policy.

Excessive use of system resources. For systems, this is defined as the continued use of programs or commands which take a large amount of system resources, such as processor time, network bandwidth, and/or drive space on the host system.

Abuse Of Service; Disclosure Of Customer Information
Durnwood has no obligation to monitor the Service but may do so from time to time and may disclose information regarding your use of the Service to comply with applicable laws, including without limitation the Electronic Communications Privacy Act (18 U.S.C. 2701 et seq.), to comply with appropriate government requests, to operate Durnwood systems properly or to protect Durnwood or its customers. Durnwood will cooperate with law enforcement authorities in investigating suspected lawbreakers. Durnwood reserves the right to report to law enforcement any suspected illegal activity of which it becomes aware. If Durnwood receives a complaint or otherwise becomes aware of any possible violation of this Agreement, it may, in its sole discretion, initiate an investigation. You agree to cooperate with any such investigation. You will be liable for any damage to Durnwood, Durnwood's equipment, or Durnwood's system that is associated with the delivery of the Service as well as any damage to third parties, in the event you engage in any conduct that is commonly referred to as access violations (hacking/cracking), data theft, spamming, mass emailing, junk emailing, "mail bombing," "news-bombing," automated bulk mailing of messages, content or communications or any other prohibited activity listed in Section 9 above by use of the Service under this Agreement. You are liable for the actual damages caused by your misuse of our systems or $200 per incident, whichever is greater. WHEN USING SERVICES, DATABASES, COMPUTER SYSTEMS OR WEBSITES OF OTHERS PROVIDED VIA DURNWOOD'S NETWORK, YOU AGREE TO COMPLY WITH ANY OF THEIR COPYRIGHT, TRADEMARK, PATENT, STATUTORY, COMMON LAW OR PROPRIETARY RIGHTS.
Offensive or Adult Materials
Durnwood does not knowingly accept adult content material of any kind. Otherwise, Durnwood exercises no control over the content of materials, including but not limited to email, chat sessions, Usenet news postings, web pages or other content produced by users/subscribers, accessed through the Internet, including via Durnwood's network. Some materials may be defamatory, inaccurate, abusive, obscene, profane, sexually oriented, threatening, racially offensive, discriminatory, or illegal and may be offensive to certain groups of individuals. IF YOU ALLOW A CHILD UNDER 18 YEARS OF AGE TO ACCESS SERVICE TO DURNWOOD'S NETWORK THROUGH YOUR ACCOUNT, A PARENT OR LEGAL GUARDIAN MUST AUTHORIZE SUCH USE VERIFYING THAT THE PARENT OR LEGAL GUARDIAN UNDERSTANDS THAT THE CHILD WILL HAVE ACCESS TO SUCH MATERIALS AND THAT DURNWOOD ACCEPTS NO RESPONSIBILITY OF MONITORING AND AND/OR CONTROLLING SUCH ACCESS. You agree not to publish on or through Durnwood's network any such offensive material described above, or to conduct business, activities or solicit activities prohibitive by law.
Children's Online Privacy Protection Act
Customers operating websites or online services directed to children or operators of websites or online services who have actual knowledge that the person from whom they seek information is a child, agree:
To post prominent links on their websites to a notice of how they collect, use, and/or disclose personal information from children;

To notify parents that they wish to collect information from their children and obtain parental consent prior to collecting, using, and/or disclosing such information;

Not to condition a child's participation in online activities on the provision of more personal information than is reasonably necessary to participate in the activity; and to allow parents the opportunity to review and/or have their children's information deleted from the operator's database and to prohibit further collection from the child; and to establish procedures to protect the confidentiality, security, and integrity of personal information they collect from children.
By agreeing to the terms and conditions of this Agreement, you release(s) Durnwood from all claims, including but not limited to those under the Children's Online Privacy Protection Act (15 U.S.C. 6501 et seq.), arising from your and other individuals' exposure to material that you or such other individuals may find offensive.
All prohibited activities are subject to immediate termination of your account and any and all criminal and civil penalties available under the law. We will not reimburse you for service that is suspended or disabled due to prohibited activities.
You agree to defend, indemnify and hold us and our affiliates harmless from any and all liabilities, costs, and expenses, including reasonable attorneys' fees, relating to or arising from, any violation of these Terms by you or those who access the service through your account, or the use of the services or the Internet and the placement or transmission of any message, information, software, audio files or other materials on the Internet by you or by those who have access to the services through your account.
OUR SERVICE IS PROVIDED ON AN AS-IS, AS-AVAILABLE BASIS. WE MAKE NO WARRANTIES, EXPRESSED OR IMPLIED, AS TO (I) THE QUALITY OF SERVICES PROVIDED, (II) THE ACCURACY OF BILLING, OR (III) THE AVAILABILITY OR RIGHT TO USE ANY LOGIN NAME, E-MAIL ADDRESS, OR WEB PAGE ADDRESS. LOGIN NAMES, E-MAIL ADDRESSES, AND WEB PAGE ADDRESSES ARE NOT CONFIRMED AT THE TIME OF SIGN-UP OF ANY USER. WE WILL NOT REFUND ANY CHARGES FOR THE REPRINTING OF STATIONERY OR ANY OTHER LOSSES INCURRED. NO WARRANTIES ARE EXPRESSED OR IMPLIED, INCLUDING THOSE OF MERCHANTABILITY OR FITNESS FOR A PARTICULAR PURPOSE.
Limitation of Liabilities
USE OF YOUR ACCOUNT, AND ANY DATA ACCESSED USING THAT ACCOUNT, IS COMPLETELY AT YOUR OWN RISK. OUR CUMULATIVE LIABILITY, UNDER ANY CIRCUMSTANCES, INCLUDING NEGLIGENCE, IS LIMITED TO THE CURRENT TERM'S BASIC SERVICE CHARGE. WE SHALL HAVE NO LIABILITY FOR ANY CONSEQUENTIAL, INDIRECT, SPECIAL OR INCIDENTAL DAMAGES THAT (I) RESULT, OR MAY RESULT FROM USE OF, OR INABILITY TO USE OUR SERVICE AND/OR ANY SOFTWARE OBTAINED THROUGH US; OR (II) RESULT OF MISTAKES, OMISSIONS, INTERRUPTIONS, DELETION OF FILES OR E-MAIL, ERRORS, DEFECTS, VIRUSES, WORMS, TROJAN HORSE, OR OTHER HARMFUL COMPONENTS, LIBEL OR INTELLECTUAL PROPERTY INFRINGEMENT BY OTHERS, OR DELAYS IN OPERATION, AVAILABILITY, OR TRANSMISSIONS, OR ANY FAILURE OF PERFORMANCE, WHETHER OR NOT OCCURRING BY NEGLIGENCE, ACTS OF GOD, COMMUNICATIONS FAILURE, DESTRUCTION OR UNAUTHORIZED ACCESS, OR (III) OR DAMAGES RELATED TO YEAR 2000 READINESS OR COMPLIANCE, WHETHER SUCH DAMAGES WERE FORSEEABLE OR NOT, REGARDLESS OF THE SUCCESS OR EFFECTIVENESS OF OTHER REMEDIES. Because some states do not allow the exclusion or limitation of liability for consequential or incidental damages, in such states Durnwood's liability is limited to the full extent permitted by law.
Terms of Service - payments
You acknowledge, agree and assume full responsibility for making timely full payments for your Internet account. Timely payments include maintaining billing information given to you for each Internet account which you must keep current. Those users who choose to make payment with credit cards must provide us with their full names, billing addresses, credit card numbers and expiration dates. It is your responsibility to timely notify us of any changes in your credit card account. You will be assessed a $35.00 fee for any returned checks you have made out to Durnwood. If your account is turned over to a collection agency due to nonpayment, you will be responsible for collection fees and any associated reasonable attorney's fees. We reserve the right to cancel any account without notice due to non-payment. In the event that you fail to make timely, full payment of each invoice, we reserve the right to charge interest, late fees and/or reactivation charges on the delinquent user's account.
Terms of Service - payment terms
You acknowledge, agree and assume full responsibility for making timely full payments for your Internet account. Timely payments include maintaining billing information given to you for each Internet account which you must keep current. Those users who choose to make payment with credit cards must provide us with their full names, billing addresses, credit card numbers and expiration dates. It is your responsibility to timely notify us of any changes in your credit card account. You will be assessed a $35.00 fee for any returned checks you have made out to Durnwood. If your account is turned over to a collection agency due to nonpayment, you will be responsible for collection fees and any associated reasonable attorney's fees. We reserve the right to cancel any account without notice due to non-payment. In the event that you fail to make timely, full payment of each invoice, we reserve the right to charge interest, late fees and/or reactivation charges on the delinquent user's account.
In the event of cancellation by you, you must contact us in one of the following manners: via e-mail to billing@durnwood.com, support ticket, or postal mail. Notification of cancellation must be accompanied by the user's login name in order for a cancellation to be effectuated. Our services are invoiced in advance, and cancellations must be received at least five (5) days prior to your next billing cycle. Some of our services require a term commitment, in the event that you cancel service your account will terminate at the conlusion of your service term. Non-usage of an account is not proof of cancellation of service. You are responsible for full payment on all accounts whether or not the account is ever utilized. All original software must be returned to us in order for you to be entitled to any refund. In the event that you fail to return the original software to us, you will be billed for a minimum of one month's service. Billing is done on a monthly basis. Charges for the use of an account are for a full month's service and are not pro-rated in the event of cancellation.
Any billing discrepancies shall be presented to us in reasonable detail, in writing, within twenty (20) days of the date of the charge. Such notification shall not relieve you of the obligation to make all payments, including the amounts disputed by the due date. If you fail to dispute the charge after twenty (20) days from the date of the charge, you waive your right to make any such dispute and all such charges will be deemed valid.
You agree that at the end of the term of the services initially agreed to by you or any term thereafter, we may, at our sole discretion, automatically renew such service for an additional term. You further agree that upon renewal of such service, we may continue to charge your credit card or seek other form of payment from you, for which you shall be responsible. In the event that you do not wish to automatically renew such service, it is your sole responsibility to notify us of such intent prior to the expiration of such term.
There is a restocking fee of 25% on all returns for refund, unless waived by a Customer Service Representative. Durnwood is not responsible for manufacturer defects. We are not manufacturers. We are willing to replace a defective item. If a refund is requested instead of a replacement we will charge a 25% restocking fee. All items returned to us will be tested, if they are found not to be defective there will be a restocking fee. Durnwood does not pay for return shipping of defective merchandise. We are not responsible for factory defects because we are not a product manufacturer and we do not produce the parts we carry. We will however split the cost of shipping with the customer. The customer agrees to pay to send the item back to Durnwood and Durnwood will consequently repair or replace the component and ship the item back to the original shipping address at no charge. If item is returned for a refund, client will pay shipping back to Durnwood and refund will be issued to the original cost of equipment only. Original Shipping Fees, Activation Fees and Restocking Fee are non-refundable.
If an account with a thirty (30) day money-back guarantee is purchased and then cancelled within the first thirty (30) days of the beginning of the term (the "Money-Back Guarantee Period"), you will, upon your written request to the Durnwood Support Team within thirty (30) days of such termination or cancellation, receive a full refund of all basic hosting fees previously paid by you to Durnwood for the initial term; provided that such Money-Back Guarantee Refund shall be due to you only upon your compliance with, and subject in all respects to the terms and conditions of, this section. Requests for these refunds must be made in writing to the Durnwood Support Team. Refunds will only be issued for basic hosting services and will not include administrative fees, install fees for custom software or other setup fees, nor will they include any fees for any other additional services. Money Back Guarantee Refunds will not accrue, and shall not be paid under any circumstances, if you do not provide the applicable Refund Request within the Notice Period. ONLY FIRST-TIME ACCOUNTS ARE ELIGIBLE FOR A REFUND. FOR EXAMPLE, IF YOU'VE PREVIOUSLY HAD AN ACCOUNT WITH US, CANCELLED AND THEN SIGNED UP AGAIN, OR IF YOU HAVE A SECOND ACCOUNT WITH US, YOU WILL NOT BE ELIGIBLE FOR A REFUND. A VIOLATION OF ANY PART OF THIS TERMS AGREEMENT WILL WAIVE YOUR RIGHTS UNDER THE REFUND POLICY. NO REFUNDS WILL BE ISSUED FOR DOMAIN NAME ACCOUNTS, DEDICATED SERVERS, LICENSE FEES, CUSTOM INSTALLATION FEES, SOFTWARE AND DESIGN SERVICES, ADMINISTRATIVE FEES, AND EQUIPMENT FEES. If a domain name is provided for free as part of a promotion (IE: free domain for a prepaid year of web hosting); the market value of the gTLD or ccTLD will be removed from your refund amount.
We reserve the right to modify the terms and conditions of this Agreement, including, but not limited to adding new policies, at any time, with or without notice. Any changes to this Agreement will be communicated promptly on our Web site. Be sure to check back periodically.
Durnwood's failure to enforce strict performance of any provision of this Agreement shall not be construed as a waiver. If any provision of this Agreement is held by a court of competent jurisdiction to be contrary to law, the remaining provisions of this Agreement will remain in full force and effect.
This Agreement shall be governed by and construed in accordance with the laws of the State of Connecticut, United States of America, and to the extent allowable, the substantive laws of the State of Connecticut shall apply to this Agreement. Any legal action or other proceeding brought by either party shall be filed in the State of Connecticut.
Neither this Agreement, nor any of your rights or obligations arising hereunder, shall be transferable by you to any other third parties without Durnwood's prior written consent.