Secure Browsing (NordVPN)

Cybersecurity.
Built for everyday
Enhance your online security and privacy with a Secure Browsing VPN. Conceal your IP address, fortify your connection, and fend off malware, trackers, and intrusive ads effectively.

15-DAY MONEY-BACK GUARANTEE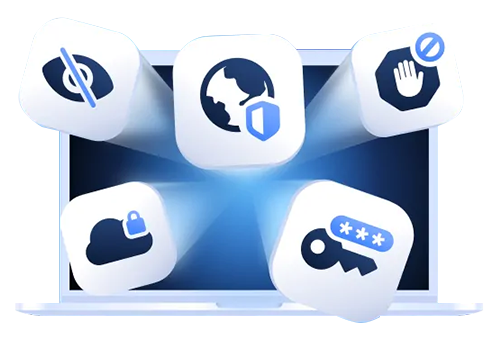 Browse, stream, and download content with a secure and private connection

Watch home shows and sports from abroad

Shield against hackers on unsecured networks (like public Wi-Fi®)

Reduce online tracking by hiding your IP address

*Overall network performance according to research by AV-Test. You can read the full report. Date of comparison: February 17, 2021.
NordVPN's Threat Protection feature is a game changer that offers even more security benefits and better protection with a single extra click.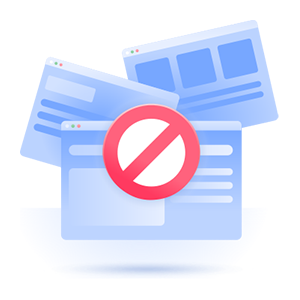 Threat Protection blocks intrusive ads and web trackers, and automatically scans URLs and blocks malicious ones.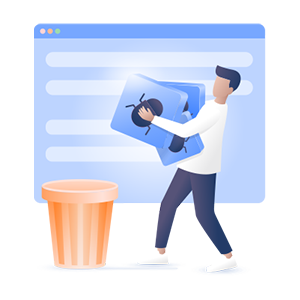 Whenever you download a file, Threat Protection inspects it for malware.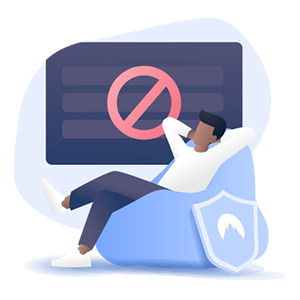 Threat Protection protects not only your devices but also you. The ability to block trackers helps you avoid online spies and stalkers.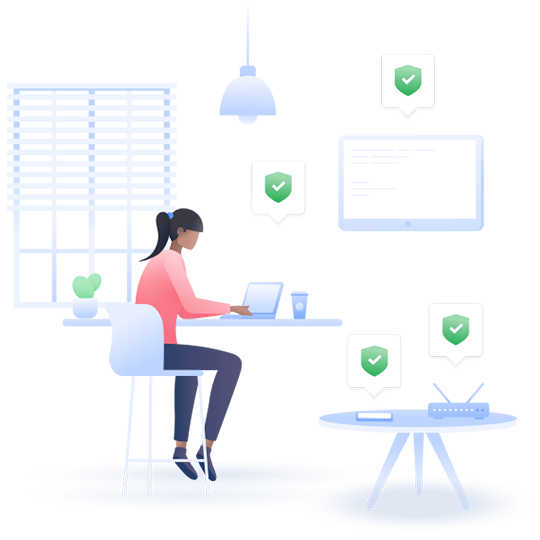 There are no speed limits at our end. Enjor your full-speed VPN connection without any throttling.
There are no speed limits at our end. Enjor your full-speed VPN connection without any throttling.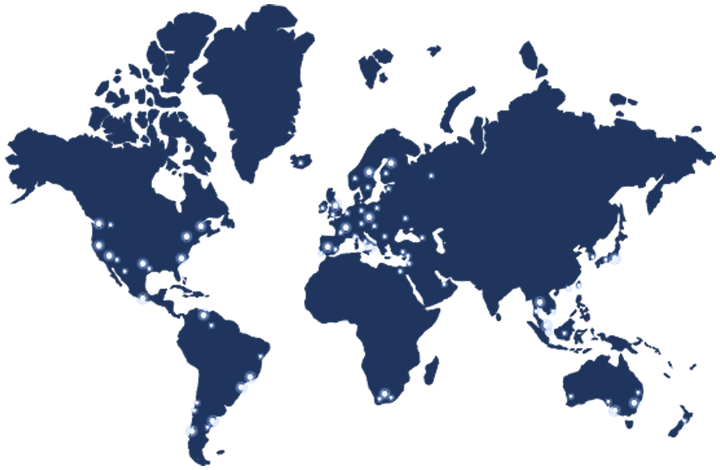 A truly global VPN server network
Choose among thousands of ultra-fast VPN servers worldwide.
Enjoy a stable connection wherever you are.
Increase your online security with a VPN
If you want protection from hackers and online monitoring, you can make your connection more secure with a virtual private network (VPN) from NordVPN.
Use NordVPN to encrypt your online activity for an extra layer of protection whenever and wherever you're connected.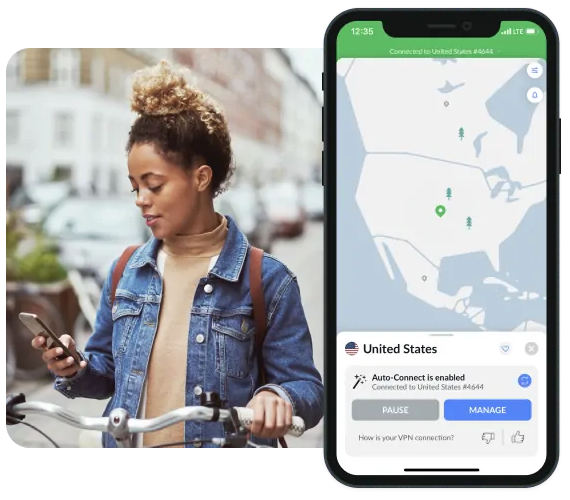 NordVPN safeguards your connection with next-generation encryption, so you can log into your accounts, make bank transfers, and shop online without worries. Even on unprotected Wi-Fi.
It's nobody's business what you do online. That's why we don't track, collect, or share your private data. We couldn't provide any details about you to third parties, even if they ask.
Extra features for extra security
NordVPN boasts a wide range of features to protect you from cyber threats. In addition to Threat Protection, there is an automatic Kill Switch that blocks your internet connection if your VPN connection drops, ensuring that your data stays safe. Double VPN will help when a high level of online security is required due to government censorship and strict internet regulations. You'll be protected from DNS leaks, too.

Encrypt your internet connect, reclaim digital privacy, and access your favorite content with the fastest VPN on the market. Choose from VPN servers in 59 countries, and protect up to 6 devices at once.

Get warnings about unsafe sites and automatically scan all downloaded files and attachments for malware. If they're not safe to open, they're automatically deleted to prevent any damage to your device.

Block annoying ads, pop-ups, and banners, and stop third-party websites from tracking your online activity. Enjoy a safer, smoother, and faster browsing experience on all sites, and on every device.
Even if you have nothing to hide, you probably don't like the idea of being watched and tracked. The main reason why internet users choose VPN services is online privacy and general security.
Public Wi-Fi networks in Hotels, Airports, & Coffee Shops are the perfect targets for hackers due to often low security measures.
Shield browsing from third parties
Prevent third parties such as Internet Service Providers from seeing and tracking your day-to-day online activity.
Access social media platforms anywhere
Avoid regional and political restrictions on platforms like Facebook, Twitter, WhatsApp and more.
Enjoy online entertainment and live sports
Even though online platforms can be accessed from anywhere in the world, certain broadcasts, shows or sporting events are often restricted.
Protect your device from malicious ads
Online ads usually make your browsing experience way worse. They clutter large parts of websites, slow downloading speeds, and might be sources of malware.
Secure your smart home gadgets
Smart home technologies and in particular unsecure IoT devices can create vulnerabilities for home networks.